Dear MapleStory Player,

A few months back, we announced that the Nexon Europe MapleStory service would be
migrating to the Nexon Global Platform launcher managed by Nexon America.
After months of hard work and preparation, we're happy to inform you that
the migration process will soon begin.

What does this mean for you? It means that once you have completed the account migration
process, you will soon have access to all the latest and most exciting content updates that
North American players have access to, such as the blockbuster Heroes of Maple series!
It also means you will now receive all your news and information from the North American
website, newly designed forums, social media channels and support. The European
website and forums will eventually be taken down at a later date.

If you wish to continue playing MapleStory, you must now update your account by reviewing
and opting in to our new Terms & Conditions and Privacy Policy. Only then will we be able to
migrate your Nexon account, NX, and character data to the new service.

CLICK HERE TO UPDATE ACCOUNT

Please note that all player accounts that have NOT opted-in will be closed and deleted when
the service completely transfers over to the Nexon Global Platform. If you haven't done so
already, we strongly encourage you to update your accounts as soon as possible to avoid
losing your MapleStory account information, NX, and character data.

And for a limited time only, if you transfer your account before October 12, 2016, we are
offering you a FREE Masteria Welcome Back Pack which includes some amazing items
to prepare you for your continuing adventures in MapleStory. Restrictions apply,
see details at the bottom of this web post.

For more details about the migration, Click Here to go to our FAQ page about the migration.

We hope to see all of you soon on the new and improved MapleStory service!

-The MapleStory Team
__________________________
For those of you going to Reboot, see you there
__________________________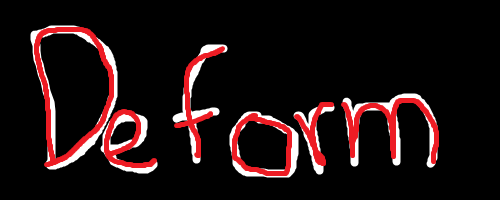 Eddeh

Emerald





Posts

: 518


Guild

: Helbond


Location

: Unknown



Holy cow has it been a while. Almost missed the chance to import my account, but I've been suffering problems with the import so I'm gonna be delayed in my return.

But I guess I should be a little ashamed to admit but I didn't actually quit MapleStory. Or a better way to phrase it is that I've been spending the majority of my experience on private servers. Don't worry, haven't broken loyalty so Jess can't kill me for that, It's just I also haven't been playing often either, with the times I have tried it being in said private servers. Uni hit me like a truck if you'd imagine.
__________________________

EvanChris

Orihalcon





Posts

: 115


Guild

: Hellbound


Joined Guild

: Nothing really matters, anyone can see ... Nothing really matters ... nothing really matters to me.


Location

: Behind you.



Since Maple has become a completely different game than what it used to be... one I am simply unable to return to, I am going to leave my account behind and let it be reached by these flames...

If I ever decide to actively play again, it will be on a private nostalgia server. I have a feeling that these are indeed becoming more popular than the official game itself.

I would not be surprised if this was actually the case.


Similar topics
---
Permissions in this forum:
You
cannot
reply to topics in this forum